Still Life of a Stillborn: Andromega in Ambivalentmetal-land
26 avril 2017
I've been meaning to write this article for about six months, without ever taking the time. Better late than never, I guess.
I'm talking about music more and more often around here. Maybe even more than videogames. Remember: I've already told you about Sabaton, Midnight Street, Mark Zero or X Japan.
(Yes I know, it's a pretty eclectic list, but it seems like you're putting up with it pretty well. Thank you for still being here).
Today we go back to Sweden: let's talk about Andromega.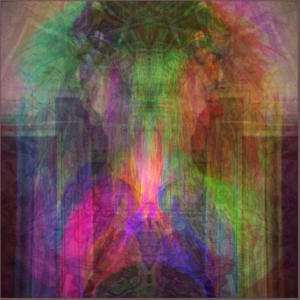 So who's Andromega?
They're an artist from Falun who, in 2015, decided to make their own album under a different name.
(Well, now, they have moved to Gothenburg, looks like artists from Falun can't help it.)
Time has passed and now Andromega can be found on the Internet under the name of Simmelsnuff, or more simply, Simmel.
(I see people in the back that know me quite well and are raising an eyebrow. Yes, you're guessing right. Today I write a column about the personal project of S., whom I may have told you about as my Swedish long-lost twin. As you'll soon be able to see – and most of all hear – why, I'm absolutely not ashamed about doing such a column and I swear it'll mostly be unbiased.)
OK, that said, ready? Let's go.
With Still Life of a Stillborn, an album that took 9 months to complete (hard to ignore that specific amount of time since, as you will see, symbolism is at the center of the masterpiece), Andromega invites us to a journey that will have us travel through many styles of metal, and not only metal. Across its seven tracks, the album makes us go from anger to tears, with some astonishingly soothing parts in the middle.
I don't do that often, but since the tracks are not so many, I'll try and describe them one by one.
A Minute of Silence (as Experienced by 911129) is exactly what the title says: the track lasts just one minute. A minute of white noise, opened with a long cry then covered with those volatile thoughts that one can sometimes have. There's not really music to be found here save for the syllables that are pronounced and some anecdotal notes played in the background, and yet the sound composition is striking. Sentences are flying, intonations differ from one to another, voices are serious, sharp, superimposed, nothing seems to make sense separately and yet it all makes sense altogether. You get lost in this short, auditive stream of consciousness, and you will need to listen to it several times to grasp the different layers of information.
The conclusion sentence « Waste your life just to keep it some more » gets repeated, screamed more and more clearly, ending up being the direct introduction of the next song.
There starts Shitizen, another rather explicit title. I like the use of the megaphone at the entrance for a phrase that particularly resonates with me, « The first step towards freedom is to realize we're trapped inside a cage ».
The whole theme of the song seems to be « Panem et Circenses », a very current theme I keep on describing in my writings. It deals with the denunciation of this tendency to protect from any kind of new experience, to get satisfied with a poor zone of comfort at the expense of all that could make a life worthwile …in short, it strikes at this « survival mode » with which many fellow citizens seem to feel perfectly content.
The sentence « Waste your life just to keep it some more » comes back in the middle of the song and echoes a quote by Maupassant  (or so the Internet says) : « You've never really lived until you've nearly died ». For a long time, this sentence was merely the one engraved on the Zippo lighter that my cousin brought me back from Vietnam, and yet with experience it developed this internal resonance, this « I think I see what you mean there now, and my life does taste just that little bit stranger ». This is the same internal resonance I find in this song.
Musically, we are talking about super efficient death metal. The words flow pretty well, accompanied with a music heavy just the way I like it. I could picture myself moshing and headbanging to that song. (I guess I must have headbanged more than once, actually.)
It is thus easy to understand that this is a pretty good introduction to get hooked to the album. It's exactly the kind of music I need in times of frustration, annoyance, the cathartic violence that does good when in such a state of mind. Singing « Slave in a 9 to 5 paradize » in the subway going to work has a delightfully ironic taste, which I never get tired of. The song ends with a « Free your mind » punctuated with a well-placed larsen sound. Alright. Now that was a good appetizer.
After a short time of silence and some studio noises, 373 begins. This song occupies a rather peculiar place in my heart: it was love at first hearing, and yet it is also the song for which I feel the most ambivalent feelings. The lyrics are clever, with a chorus especially efficient in terms of rhythm and play on words (« Everybody wants to fit in, but I just wanna get the fuck out »).
And yet the first time I read those lyrics it made me feel like breaking things. Who was this person who gives themself the right to describe what I have lived, to write what I could have written, to say what I would have liked to hear earlier, to turn these pieces of my life to music?
There are too many things I recognize in these words, to the point that if I had had Andromega closer while reading them for the first time, I would probably have clawed their eyes out. I was furious. Anger, this sentimental vector that informs me that I have reached a case of emotional overflow…
It's not easy to give a category to the musical part of the song. We're talking about metal again, this time a mixture of death and numetal I would say. It reminds me of Trivium on some parts, but in a much more developed way. The flow of lyrics is again extremely pleasant to hear, well-mastered, alternating ragged voice, growl and scream. The guitar gives a nice answering counterpoint to the voice.
(Yes, I found a guitar part nice. That is to say how much I like this song).
In short, it's exactly the kind of song I could include in my musical biography, and definitely one I could have listened to even if it were three times longer. But it only lasts for four minutes…
…before ending and being followed by Please Be My Cause of Death. This song is perhaps the one that puzzles me most. I don't exactly know what to think about it.
Lyrically, it is an uneasy song that presents itself as a dialogue between two entities (A. and M.), which describes a relationship anything but secure. The interpretation is very free: it could be seen as one struggling against themself, or as an interpersonal relationship that goes wrong for example. I have my own, even more advanced interpretation and that makes me even more uncomfortable (and the gods know that an unhealthy relationship already have a strong impact but this one is even worse).
Musically, it's a rather flat ballad that suffers a lot from its place in the album. After all, it follows 373, and if I had to name a weak point in the album, I'd choose this one. The clean voice is not always controlled, sometimes saturated at an unpleasant point that brings the atmosphere of the song even lower. Somehow, it's still a great way to add uneasiness to the song, though, and I'm starting to think it has been made in that purpose.
In truth, the construction of the song works pretty well to embrace the listener into a calm musical cruise until an auditive climax that gives full meaning to it (« Oh my God, the cut is too deep! » / « I have lost everything », as an answer to « I found everything » earlier in the song). I guess it falls under the category of « could have been a love ballad but ends up a bath of blood and tortured guitar ».
It then ends with a white noise (rain sound?), a peaceful and calming one, rather welcome after a song so emotionally heavy. Then comes the next song without any further transition.
I'm Not Religious (But I Think Mike Patton May Be A God) is an experimental neo-metal monument. While the chorus has in my opinion undeniable echoes of Linkin Park in the blessed times of Hybrid Theory, the verses musically just go in all directions. If this song was a painting, I wouldn't be able to tell on which point I should set my eyes. Screams, growls, flowing spoken words, megaphone, screaming guitars, it's a pretty peculiar musical landscape we face.
The same goes for the lyrics: cultural references, denunciation, play on words, nothing is cut out. The song bounces and makes you feel like bouncing.
The title puts the finger on a sore point for me though, that makes me know I can't understand the album in its entirety: my lack in musical culture. I have to admit that I more or less never listened to Mike Patton, and I know that it is not the only musical reference I miss to be able to enjoy 100% of the album.
This makes Still Life of a Stillborn an open door to new music to listen to… and I find it rather great that a « mere album » can have me so curious and eager to know more.
Guided Meditation for the Hyper-Active and Faint of Heart is, yet again, exactly what the title suggests. Let's put metal aside for a moment and focus on ourselves. A personal withdrawal, a time of meditation guided by a very soft voice that easily leads to trance. The sound effects complete the text in a very touching way, and the beat that could have been quickly annoying turns out to very well guide the heartbeats.
More than once I let myself be pleasantly carried by this sweetness and serenity, following words that once more speak to me a bit too much.
Words are chosen, weighed and researched (who the hell still uses the word « tepid »?!), delivered in a clear way, and the distorted voice is no problem, adding depth to the message. I especially have a soft spot for the clean, entrancing back vocals that marvellously complete this whole sound scenery.
If I had not fallen in love with 373, this track would probably be my favorite. All in all, it is definitely the one I listen to to fall asleep or to calm down my PTSD panic attacks, as its final sentence (« Let yourself become one », with a very soft, echoing « one ») soothes me so very well. Don't know if it's ASMR, but it's definitely something that has to do with cardiac coherence. « Breathe in, breathe out »…
But this serenity does not last. The Hole That Is Not is probably the song of the album that hits you most in the guts. The title clearly defines this hollowness in the chest, the cradle of all anxieties and depressions, and the song that follows only reinforces this impression. The opening scream-verse startles at first and may perhaps not be the most obvious choice, the clear voice suffers again from a slight lack of maturity (and a mix that may be a little weak), but the beating of the riffs creates a feeling of heaviness all along this rhapsody-like song that lasts more than eight minutes. It mixes tropes from both death and black metal with a shitload of emotions. The very heavy drums set the rhythm in the heart of the listeners who can but find themselves holding their breath when the voice resumes, calmer than ever. « I was never really addicted to myself, only to my pain, only to my pain / I cut to communicate, screams are the only thing that keeps me sane / I'm a broken gear in a digital clockwork, my life is just something that has to be done / If I can't live the life I want, at least I'll die my own death »… The litany is entrancing, the melody both serene and destructive.
Every parts of the song intertwine to spread an ambivalent message, which ends with an ultimate cry … which seems to be none other than the one that opens « A Minute of Silence ».
Once more, there's no room for mere chance in this album: Still Life of a Stillborn has to be listened to in a loop.
After the fall of this particularly violent song (not in its music, but in the rift between its seeming peacefulness and the message of its lyrics), we are violentely woken up, before falling down again, like an Alice falling back in a land of wonders and nightmares, inside the head of a person that's filled with emotions.
In short, Still Life of a Stillborn is an album that is full and thorough. Its mixing is good despite some weaknesses on the vocal level. Musically, it is super versatile, which makes it globally unclassifiable and I very well like it that way. It is clever both in its music and in its words.
It works so well on me that it more than once made me feel like breaking things because I no longer knew what to feel. Everything resonates within me. The chords, the words, the numbers, the rhythms, all are skillfully weighed, chosen. The strong symbolism of this album could only shake me.
Finally, in this work by Andromega, we are faced with a deeply intimate musical autobiography, which has messages to convey.
Which messages? I found some of them, or so I guess, but I'd rather leave you to make your own opinion. If there is one thing I'm sure of, it is that this album has many possible interpretations, and that's what makes it so interesting.
Simmel does not want to charge for his music, so you will find the entire album in free listening on Spotify and Soundcloud.
I obviously deplore the absence of Bandcamp or links to DRM-free mp3 but I do not lose hope on converting him to those someday.
If you are curious, you will also find the lyrics here (and you will notice that even visually, not much is left to chance …)
Hoping that the album will speak to you as much as to me, the only thing that remains for me now is to wish you a good listening!